By Mick Timms
PANSW Contributor

In this issue, we profile the careers of two Traffic and Highway Patrol officers and a different take on City Vs Country.

On 31 March 1980, they stood on the same parade ground as part of Class 166. One became a country highway patrol officer responsible for keeping regional roads safe. The other was a city traffic specialist who kept Sydney moving.

Then, 43 years later, having both attained the rank of Senior Sergeant, it was time for the community to say thanks for a job well done.

PANSW Police News takes a look at the careers of two of our latest Associate Members.
Hardcore Country: Retirement of Senior Sergeant Brett Davies, Tamworth Highway Patrol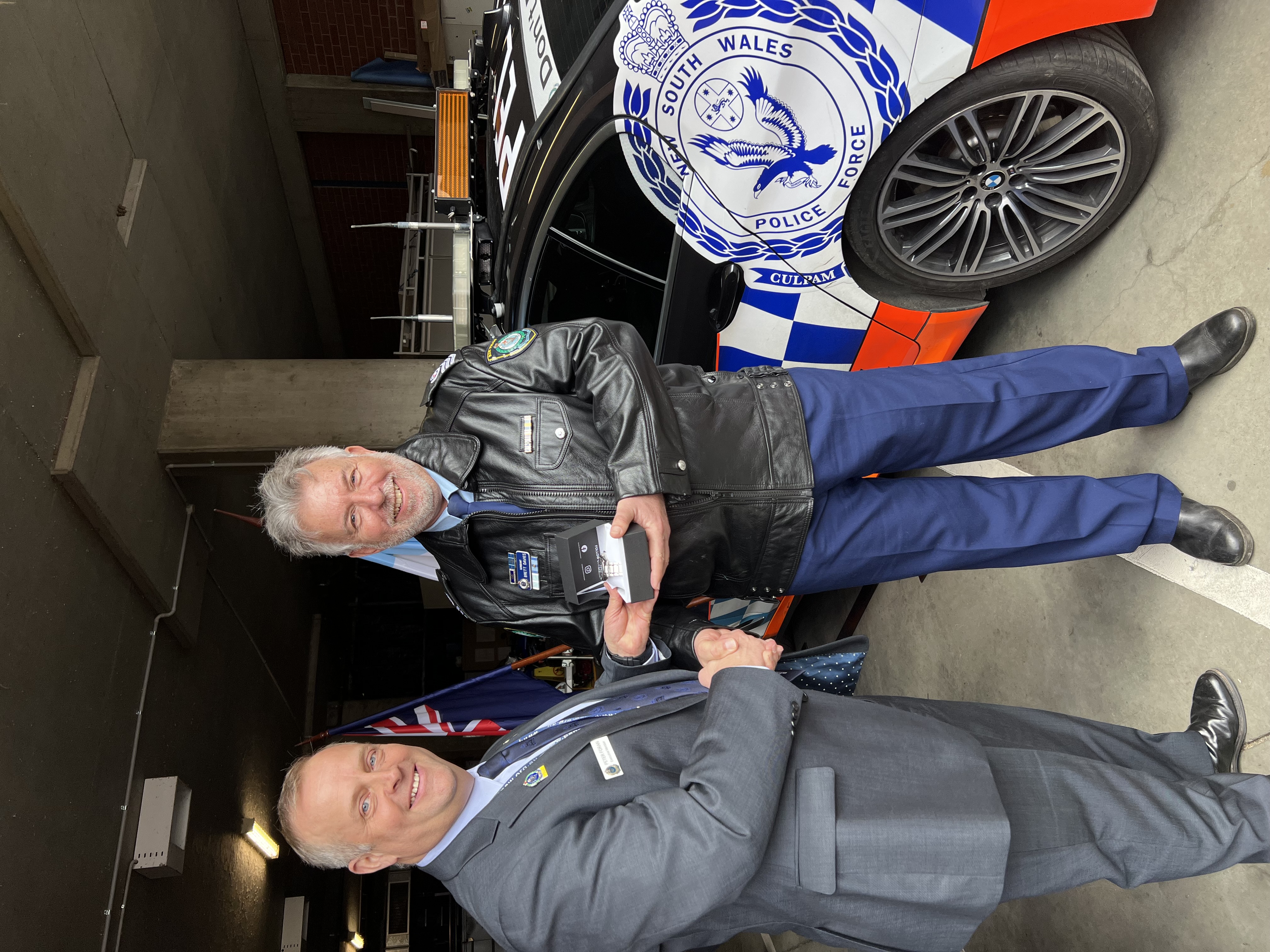 On 22 July 2022, Senior Sergeant Brett Davies marched out of Tamworth Police Station, capping off a career spanning 43 years for the veteran Highway Patrol officer. The occasion was covered by local media.

"Some long-time colleagues encouraged me to do the march out and I'm glad I did," He told PANSW Police News.

The Junior Trainee system had not long replaced Police Cadets when Brett started with NSWPF in May 1979. As a Junior Trainee, he worked at the Crime Investigation Unit. His initial training commenced in January 1980.

On 1 April 1980, the day after his attestation, the Probationary Constable reported for duty at Waverley Police Station.

"The fact I started on April Fools Day wasn't lost on me," He says.
The country calls

North Sydney Highway Patrol was his next move and in 1984, he made what proved to be a one-way trip to Tamworth.

"I was initially stationed at Tamworth Highway Patrol until 1999," Brett says.

He then transferred to Tamworth VKG where he worked for five years, before returning to the Highway Patrol in 2003. He remained there until his last day of service, some 38 years after arriving in the regional city.

Asked as to how he managed to spend so many years in the place, Brett spoke of the nature of his duties.

"The way highway patrol operated allowed me to spend a lot of time working out of town, as well as doing operations and trips away," He says.
Putting down roots

Brett agreed it also helped that "passing trade" made up so much of a country highway patrol officer's customer base. But there was a moment when he feared his time at Tamworth could have ended.

"At one stage, the Police Force wanted experienced officers to move back to Sydney and forced transfers were discussed," He recalls.

"Some country police elected to go to the metro, but others stayed, and the talk of forced transfers subsided."

But the country lifestyle wasn't the only reason Brett wanted to stay in Tamworth.

"I met Kath in Tamworth, and we married in 1986," He says, "We have three children and 12 grandchildren".
Back on the road again

After nearly four decades in Tamworth, PANSW Police News asked if there are plans to move elsewhere. Brett says having his children and grandchildren in town is front of mind.

"Our kids have great jobs and are well established in Tamworth. We're happy to be here to help them however we can,"

"If they were ever to move, Kath and I would have to consider whether we stay or go."

In the meantime, the couple is looking at doing some travelling.

City Traffic: Retirement of Senior Sergeant Stewart Lockrey APM, Transport Management Centre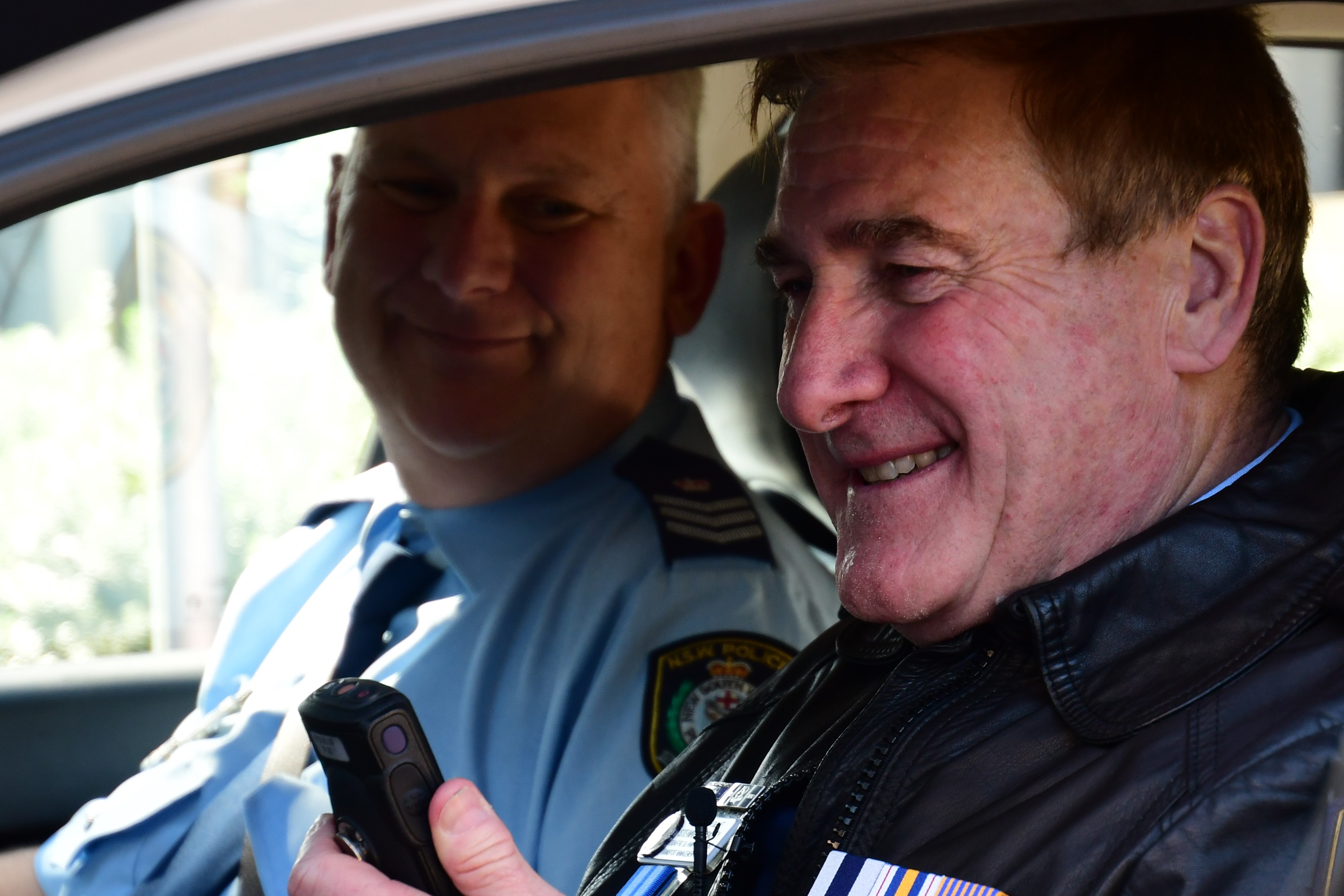 On 5 August 2022, the curtain came down on the 43-year career of Senior Sergeant Stewart Lockrey APM when he marched out in front of family and colleagues. Reflecting the esteem in which he is held across agencies, the march out took place at the Transport Management Centre (TMC).
Stewart's time with NSW Police Force began as a Junior Trainee in January 1979. He worked at locations including Eastwood, Burwood, and the analogue-era Fingerprints Branch. As he approached his 19th birthday, Stewart entered initial training and was attested on 31st March 1980. He spent several years working at inner metropolitan police stations.
During a stint at the Police Transport Unit, he found himself in Bathurst in the motorcycle riot era and the Belanglo State Forest as part of the backpacker murder investigations. By that stage, Stewart was an Operation Support Group operative and team leader.
He started Traffic Services duties in 1998, taking on the critical role of City Central Traffic Sergeant.
"Over 16 years as Traffic Sergeant, I worked countless hallmark events including New Year's Eve, Australia Day, Chinese New Year Parade, Mardi Gras Parade, St. Patrick's Day Parade, Anzac Day March, May Day March, Sydney Half Marathon, City to Surf, and the Sydney Christmas Parade," He says.
"I coordinated hundreds and hundreds of 'on street' events and demonstrations, including the massive protest and march after the start of the 2003 Iraq war, and many large trade union protests in the Sydney CBD."
In 2010, he was awarded the Australian Police Medal.
Stewart's work in training and education is also noteworthy. For 22 years, he lectured at the Traffic Services Course, and his traffic induction of city-based Probationary Constables, including field trips to the TMC in nearby Everleigh, were highly regarded.

With such vast experience in traffic management, particularly in the CBD, Stewart was the perfect fit for the role of TMC Police Liaison Officer. In 2013, he won a promotion to Senior Sergeant at the TMC at Eveleigh where he remained until retirement.
Passions outside of policing

Away from work, he was a leading football referee and assistant referee and officiated in several National Soccer League Grand Finals and the 2003 FIFA Confederations Cup in Paris.
"In 1994 I was nominated by Soccer Australia to the International Governing body FIFA in Zurich, Switzerland to be an Assistant Referee on the International FIFA Assistant Referees panel," He says.
The newly retiree plans to resume travelling with his partner Robyn and is looking forward to the wedding of his son Ben later this year. He also hopes to devote more time to his classic performance car hobby.