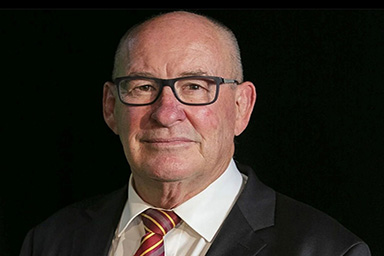 PANSW Associate Member Allan Sparkes CV, OAM will have the honour of representing the five Australian recipients of the Cross of Valour, walking in the Gallantry procession and attending the funeral of Her Majesty, Queen Elizabeth II today.
 
It is the first time in Australian history that St James Palace has extended an invitation to an Australian Cross of Valour recipient to attend a formal proceeding in the UK.
 
"I not only represent the other four Cross of Valour recipients but I believe I also represent all civilian bravery award recipients, all Police Officers around Australia, past and present, men, women and children who have suffered psychological injuries such as PTSD, and those who have been to the hell hole of suicidal ideation," Allan said.
 
"I will stand proud representing organisations who I have been and currently are associated with, including the Police Association of NSW."
 
Allan is one of only 5 Australians in the past 46 years who have been awarded the Cross of Valour, Australia's highest bravery decoration, Australia's highest civilian award and the civilian equivalent of the Victoria Cross for Australia. In addition, he is the only Australian ever to be awarded the Cross of Valour and a subsequent Australian Bravery Decoration, The Commendation for Brave Conduct, awarded in August 2016 for saving the life of an Aboriginal man who had fallen onto train tracks at Redfern Railway Station.
 
In the Australia Day Honour's list 2017, Allan was awarded the Medal of the Order of Australia (OAM) for service to mental health support organisations and the community. Along with Australia's living Victoria Cross and Cross of Valour recipients, Allan is also one of only 10 Australians to be awarded the Queens Diamond Jubilee Medal.
 
A passionate advocate for the importance of mental health and suicide prevention, Allan has been actively involved in the PANSW's Branch Welfare Training for many years – assisting the Branch Officials to build the skills and confidence to address issues at a local level.