CONGRATULATIONS, CLASS 352!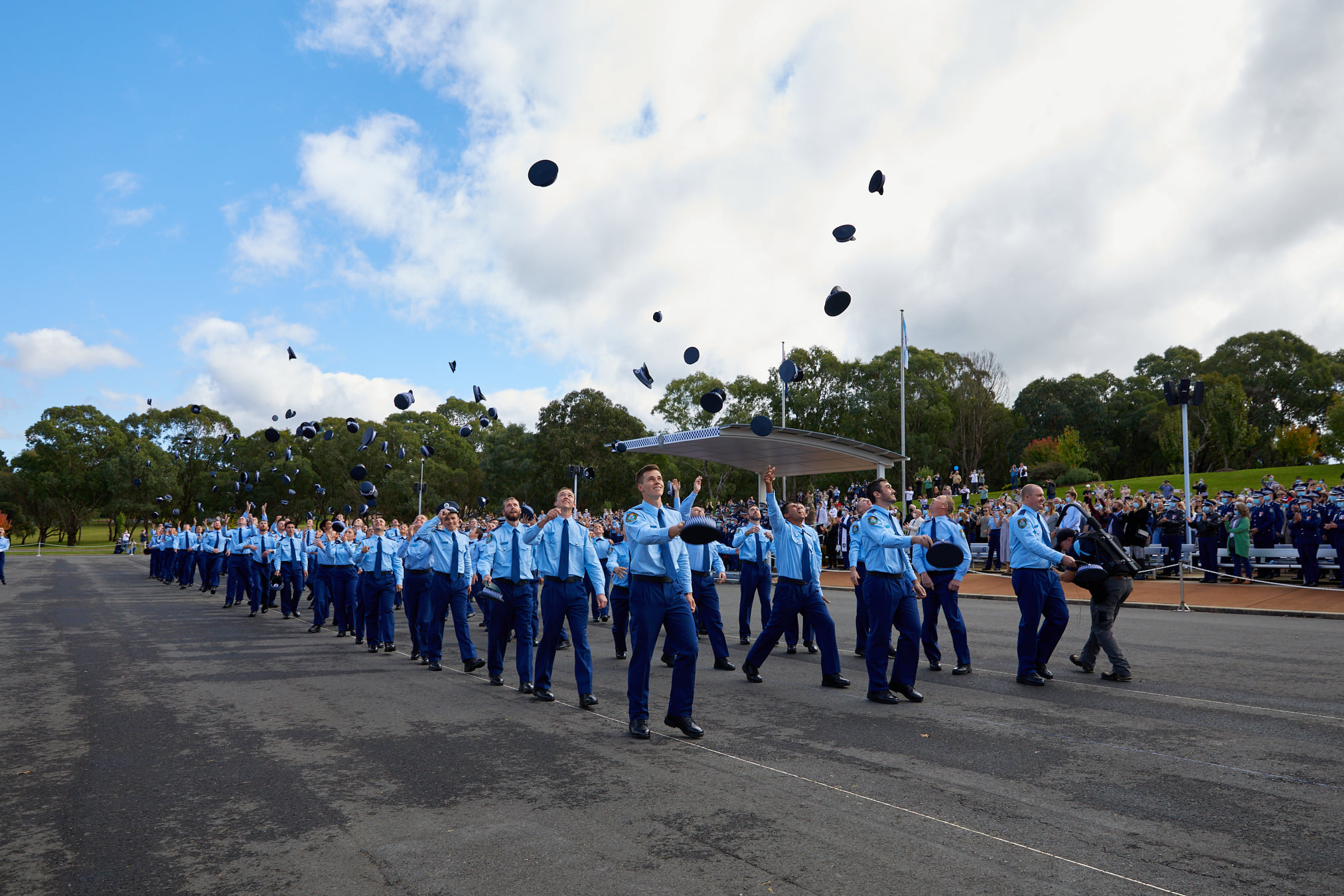 Photo credit: NSW Police Force
The PANSW is proud to welcome Class 352 into the blue family. 
More than 200 new probationary constables will head out on the beat in metropolitan and regional communities in the weeks ahead following today's Attestation ceremony at the NSW Police Academy in Goulburn. 
NSW Police Force Commissioner Karen Webb swore in 196 new probationary constables earlier today as they took their oath of office. A further six will be sworn in at a later date due to public health isolation requirements.
Class 352 includes 142 men and 60 women from all ages, backgrounds and regions across the state and country. 
Of the probationary constables attesting today, 179 were born in Australia and 23 were born overseas. Their countries of origin include New Zealand, England, South Korea, Philippines, India, South Africa, Iran, Iraq and Nepal.
Nine recruits are indigenous, with two recruits joining through the Indigenous Police Recruitment Our Way Delivery (IPROWD) program.
Police Commissioner Karen Webb welcomed the latest intake of probationary constables of all ages and backgrounds.
"An effective police force is one that is made up of all ages, genders and backgrounds." 
"Our police respond to all forms of crime, support victims of all ages and backgrounds, and engage with all types of communities. A career in policing can be extremely varied and each day can be unpredictable, but it's also so rewarding to know that you've come to work to help others."
Completing their studies and training during the pandemic, NSW Police Academy Principal Chief Superintendent Toby Lindsay said that the students had shown their character in rising to meet the challenge and would be well-prepared for their policing careers.  
"I thank you for your sacrifices, individual commitment and teamwork during this unique time. You have displayed strength of character, humour and dedication on your journey to becoming police officers." 
"As you progress throughout your policing career, never lose sight of who you serve or why you are serving. You serve the people of New South Wales. You serve not for yourself but for others and our communities. 
Deputy Premier and Minister for Police Paul Toole encouraged the new probationary constables to immerse themselves in the new communities where they would be serving. 
"Regardless of where you are stationed across New South Wales, get to know your community and embrace everything that it has to offer."