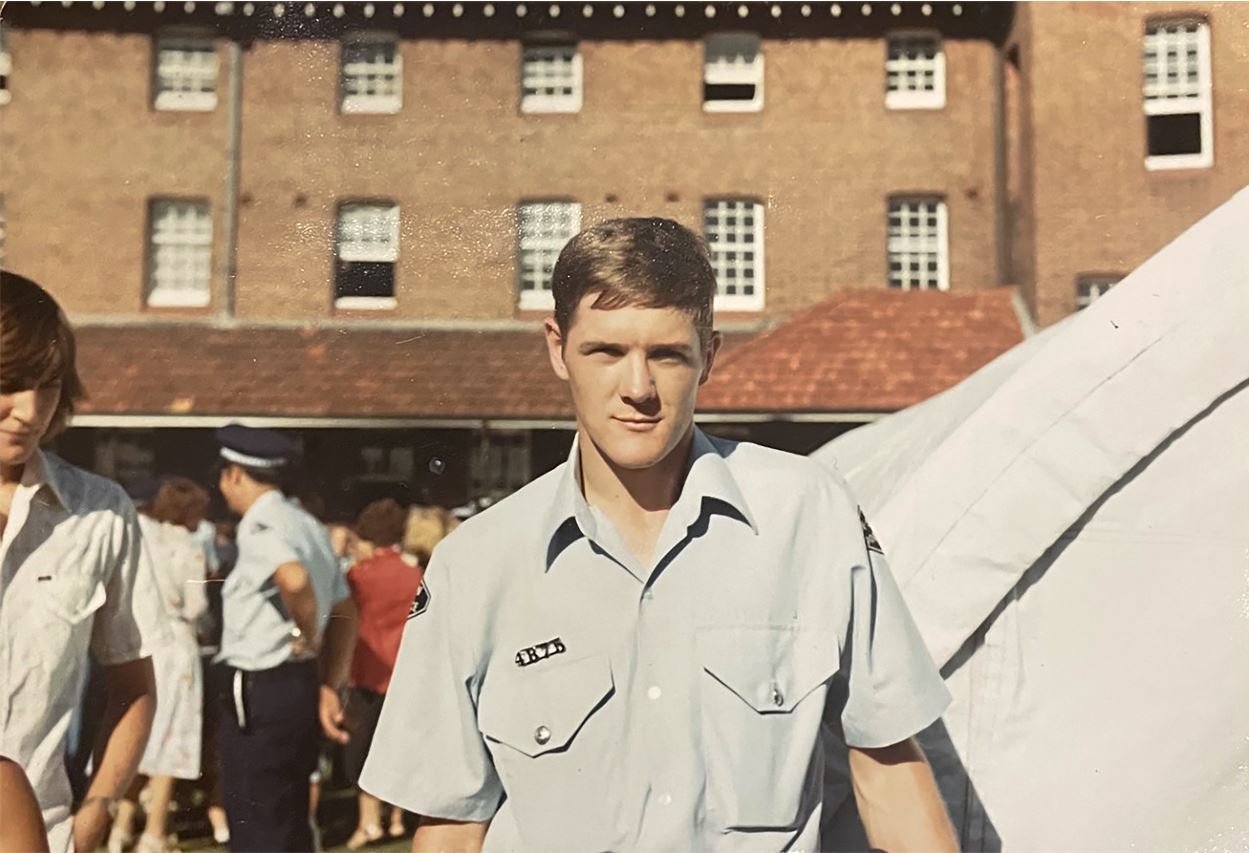 Concluding more than 40 years on the job in October 2021, Detective Chief Inspector Russell Oxford reflects on his storied career. 
My late uncle was a uniform Police Officer in South Australia in the late 1950's - early 1960's. I remember him telling stories about his life. It's all I ever talked about and all I ever wanted to be. I can still remember walking through the front gate in Bourke Street, Redfern as an 18-year-old kid after the Police Cadets had just been phased out in 13th August 1979. Young kids dressed in suits and wearing a collar and tie, learning basic laws and police procedure. 
THE EARLY DAYS
After basic training and prior to being sworn in, I went to the Parramatta Police Station. One day, I answered an inquiry at the front counter from a young woman. She told me she was a prison escapee and wanted to give herself up. I walked around into the foyer and asked her to come into the station.  Her name was Kerry Lee Denyer and she was serving a sentence for murder. I suppose it was my 'first arrest'. I was sworn in on 31st March 1980, so my first day of duty was at Burwood Police Station on April Fool's Day. 
A CALLING ANSWERED
I was transferred from Burwood 1981 to the Transport Section (formerly known as Four Wheels) where I drove prison vans conducting prisoner escorts. During a permanent gig driving the detectives on the night wireless cars around the city, I got a glimpse at how some really good detectives operated - which set me on the path to a career in plain clothes. It was also around that time that I first met Roger Rogerson one night at the Darlinghurst Police Station. Ironically, our paths would cross again under difference circumstances in 2014.
I started working in plain clothes in 1984 at Parramatta and Castle Hill.  I was Designated as a Detective in 1986 and transferred to the Homicide Squad at the CIB in 1987. I still pinch myself that I was working with legendary Detectives Dennis Gilligan, John Wilson, Clarrie Lemme, Jim Counsel, Bob Myers, Kevin Raue, Gordon Beaumont, Geoff Prentice and too many others to name. 
In my first week there, I was sent out to Mt Druitt with Neville 'Yeti' Smith to work on a sad case of a 9-year-old girl who was sexually assaulted and suffocated in her home. On the drive out with Dennis Gilligan, I made a rookie error in announcing that I was a sleepwalker.  I was given the nickname of 'Nightstalker'. Being congratulated by the legends of the Squad after my first arrest there – "Well done Stalker, welcome to the Squad" - is a moment I will never forget!  
CAREER HIGHS AND LOWS
I spent 25 years in the Homicide Squad, with four years at the Robbery & Serious Crime Squad and two years at the Child Abuse Squad. During that time, I worked on hundreds of murders. People often ask "what is the worst murder you ever worked on?". My honest reply: "all of them."  
Every job involves untold sadness, tragedy and grief - to choose one investigation over another is disrespectful to the families. You always want to do your best and do the right thing, to make a difference to people's lives and help them through living their worst nightmare. My advice for aspiring Detectives is to remain humble in everything you do and simply be methodical and follow the clues. You have been given tremendous responsibility in being entrusted to solve the most heinous of crimes.  It's not a one-man band, you are part of a team - be prepared to listen and take on other people's ideas. 
FOLLOWING THE FAMILY LINE
My eldest son Brendan is a Detective Senior Constable at Mt Druitt. My youngest son Callum has just started with the Pro-Active Team at Mt Druitt and up until recently, my daughter Jessica was a journalist working at the Police Media Unit.  I am so proud of everything my kids do. I love listening to their stories, preferring to stay in the background. Sometimes I might provide advice to them but in most cases, but they mostly have things worked out.
Sadly, I entered retirement without my beautiful wife Heather, who succumbed to breast cancer two years ago.  I am still heartbroken. Spending most of my time with my two young grandchildren: while watching my kids forging their own careers, makes me happy.
Read more stories in the latest edition of PANSW Police News