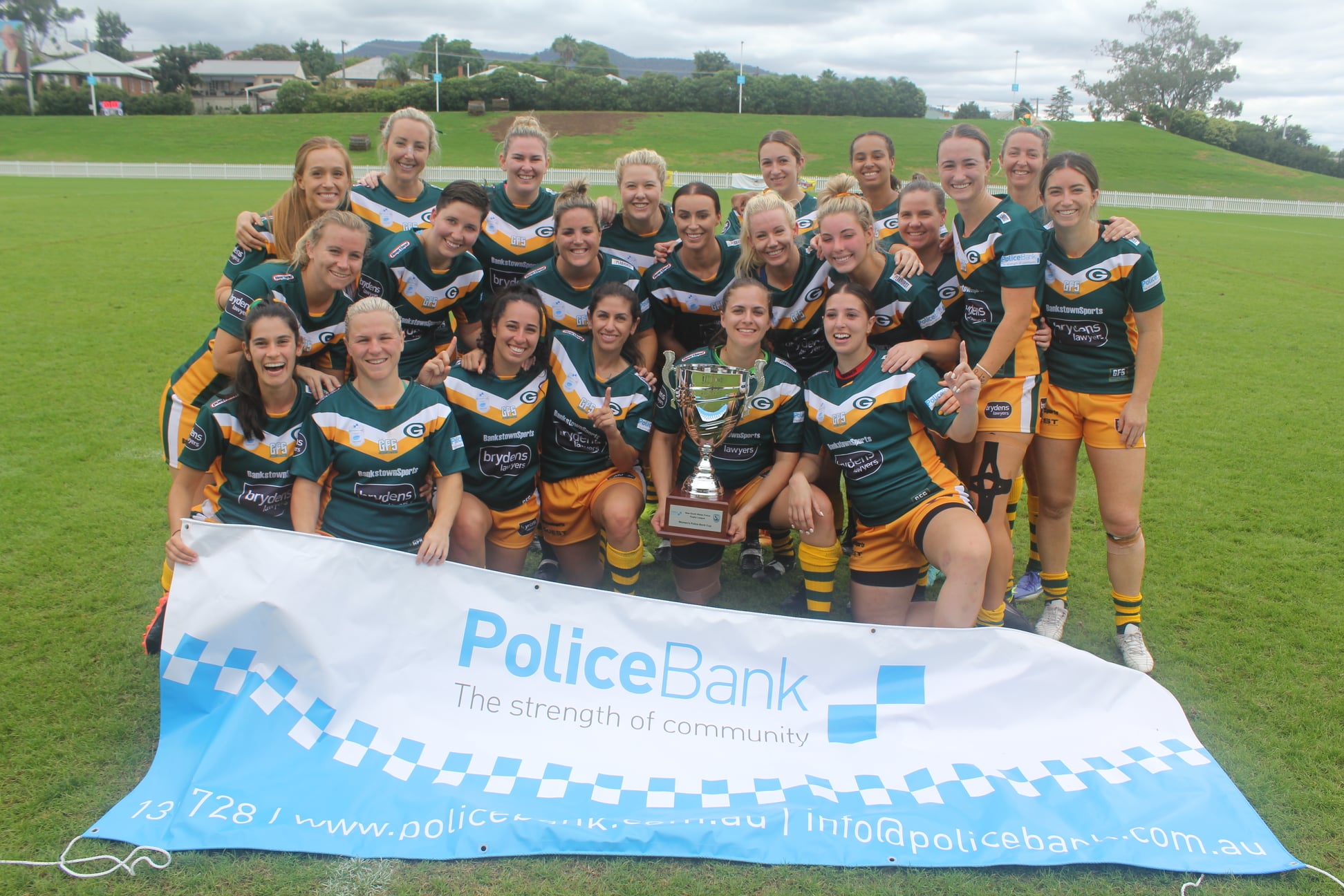 For the first time, five women's teams ran on to make their historic debut at the NSW Police Rugby League (NSWPRL) State Carnival in Tamworth last week.
The annual tournament bought together more than 400 police officers in the spirit of camaraderie and competition. As the largest registered sport in NSW Police, the NSWPRL has run for more than fifty years. All players are currently serving police officers who represent the region where their station is based. 
The addition of the female teams added to the carnival-like atmosphere off the field with a highly competitive rugby league played by all teams on the park over the five days. In the women's fixtures, it was clear from the outset that the Bankstown Giants were the team to watch – dominating the competition by not conceding a point throughout. The undefeated Giants side went on to lift the inaugural women's championship – dominating the Country South Steelers 12-0 in a historic win. 
"The atmosphere was electric, and the women's teams certainly left their mark on the competition." PANSW Organiser Rod Sheraton said. 
The men's competition was equally as strongly contested. In a surprise upset, the Macarthur Bulls beat the odds to defeat the defending premiers' Eastern Suburbs Wombats 8-6 to claim the Bulls' 7th Grand Final trophy.
The event also presented a significant opportunity to raise funds for officers currently recovering from the recent flood crisis in the Northern Rivers. The PANSW and Police Bank run-BBQ raised $2,500, with a further $2,500 raised through the auction and $10,000 donated by major sponsors Brydens Lawyers. The $15,000 fundraising effort will be donated to Policy Legacy's Flood Appeal to support officers in need. To donate to the NSW Police Legacy Appeal here. 
Though the annual tournament has concluded for another year, keen supporters and selectors will set their sights on the representative footy to follow later this year. The stars of the tournament are set to shine at this season's City-Country game at Leichhardt Oval on 15 May. The boys in blue will face Queensland ahead of Game One of State of Origin on 8 June at Accor Stadium in Sydney. The first-ever NSWPRL women's representative team will run out against the Maroons at Leichardt Oval on 10 June.